Providing supportive, client centered therapy to encourage growth after trauma.


Welcome! I've felt privileged to work closely with clients in an intimate, safe, calming private practice setting for 10 years. Psychotherapy provides a time and space that allows for reflection and transformation. Sessions deliver professional feedback that gives you an opportunity to gain new understandings of problematic patterns in order to take on more effective approaches to life, relationships, and self confidence. My greatest priority is to help you find contentment and comfort in life with the opportunity to explore the interactions between your emotions, beliefs, and behaviors.
I specialize in working with people struggling with anxiety, especially following traumatic experiences. When thoughts and feelings seem to get away from us, safety can feel elusive. That's why safety is so important in what I provide. Uncomfortable and painful memories will eventually require some attention and exploration -- security is critical.
Healing from our traumatic pasts, anxieties, and turmoils provides opportunity for growth and new understandings. What do you envision for yourself once you are healed? It's my pleasure to work with folks as they take their envisioned lives and make it their practice. I will work with you to define your priorities and goals, examine what has interfered in achieving those goals, and strategize how you can more effectively achieve those ambitions. Each person brings a unique set of strengths and problems
I work with my clients to:
Overcome Anxiety & Depression
Address Past Traumas
Champion Life's Changes
Deepen Meaning in Their Life
Michael Sibrava, NCC, LMHC
I am a Certified Trauma Professional. Trauma overwhelms the nervous system and the body. I am committed to therapy that helps soothe the body and the brain in order to help people fully heal mind, body, and soul following trauma.
As a licensed mental health counselor I will work with you to define your priorities and goals, examine what has interfered in achieving those goals, and strategize how you can more effectively achieve those ambitions.
I have 15 years of experience working in community mental health settings, private practice, group and classroom settings, meeting with a wide range of people. I make it a priority to be respectful of everyone's background and experiences.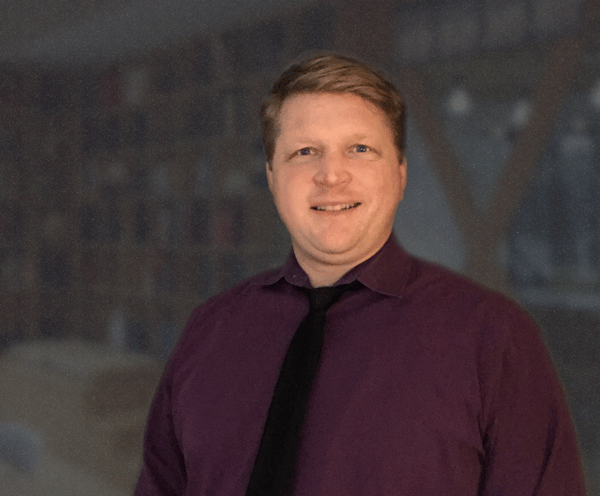 901 Boren Ave., Suite 701
Seattle, WA 98104
(206)473-2435
envisiontherapies@gmail.com
at this time the online scheduling will only work for established clients
Introduction Consultation
Counseling is a personal and often intimate experience. It's unlike many professional relationships -- it requires trust and safety. Please feel free to arrange a 30 minute consultation. You'll have a chance to make sure that sessions will beneficial. (And we can get some of the necessary paperwork out of the way when sessions do begin.)
Sessions typically last 55 minutes. (Some insurances limit the time to 45 minutes.) Depending on your needs and preference, sessions can take on very different rhythms, styles, and direction. Typically I suggest meeting on a weekly basis when counseling begins. If anything, I believe building insight and creating change are the purposes of counseling. The opportunity to sit with another person, offers insight that other experiences cannot. The real change then comes between sessions. The frequency of sessions can always change later. I charge $145 for each session.
For certain reasons, extended sessions may be helpful. Usually they're used for assessment and planning future sessions. When using EMDR longer sessions can also be more effective in completing the reprocessing protocol. Couples often appreciate the extra time that extended sessions provide. If extended sessions are necessary, I will plan them with you ahead of time.
In network with
AllOne Health EAP, Aetna, Cigna, Kaiser Permanente PPO, First Choice PPO, Lifesynch/Humana, Lyra, MHN, MHNet, Multiplan, Tricare, Regence Blue Shield, Premera, United Behavioral Health/Optum, United Healthcare, Beacon Health, Washington's Crime Victim Compensation Program
Check with your insurance customer service to confirm coverage. I am happy to work with other insurance companies if I'm not a preferred provider. Typically out of network claims will cover a certain percentage of the fee.
Payments can be made by cash, check, or through PayPal. Payments can also be made through HSA and FSA accounts.